An opportunity presents itself.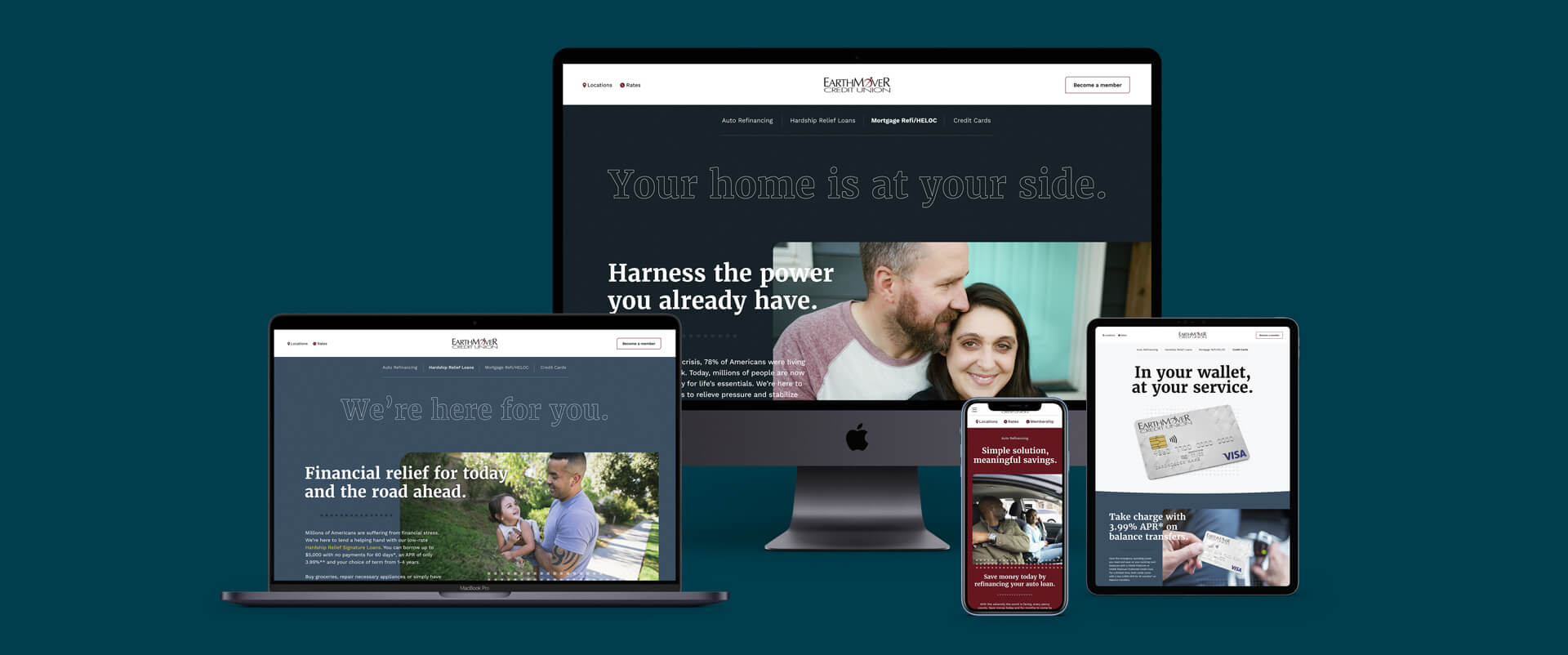 Earthmover's landing page suite.
In the midst of our brand assessment with Earthmover Credit Union, the world changed. The COVID-19 virus has caused fear and uncertainty. However, it has also presented opportunities for this credit union's brand and member growth objectives. Raoust was able to take research and surveys we had already conducted and quickly pivot, creating an effective, two-fold strategy.
First, we worked with the credit union to recast several of their existing loan products into a financial relief suite, offering individuals smart solutions to manage their finances through and beyond the economic stresses caused by this pandemic. Simultaneously, we used the basis of our research to frame a compelling and discernible brand story, which we've used to introduce these products and the credit union to an entirely new audience—one that has been unfamiliar with Earthmover.
By designing a digital media campaign that incorporates geographical, demographic and behavioral targeting for each product, we've ensured that the highest-propensity prospects are seeing, and more importantly, engaging with the campaign.
Our philosophy has always been to learn, adapt, design, build and then engage. From economic recessions to hurricanes to pandemics, we continue to effectively navigate challenging times with our clients, providing them with the strategies and the tools for success.
Click here to see for yourself.
---